'Army Navy' Mandolin
Instruments known as "Army-Navy", "pancake", or "flatiron" style mandolins were originally made by Gibson between 1910 and 1922. They were sold cheaply to American soldiers during World War I. In later years the model was revived by the Flatiron Co. It has surprisingly good tone, despite its simple design.
Going forward my mandolins will be of a shape similar to the popular 'A' style.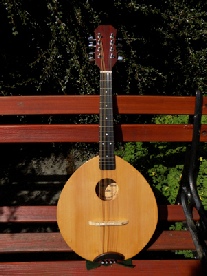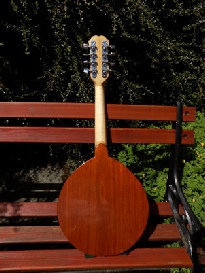 Flatback Teardrop Mandolin
I made this mandolin in 2000 and recently refurbished it as part of my current focus on the mandolin family.
I may offer this for sale at some point, watch the "available now" page.